About us
Our signature explained our job: trade, engineering, service, storage
Hydro: pumps, Motors, valves, Power packs, transmission, Winches, Cylinder - Your partner for hydraulic drive technology, mobile-and industry-hydraulic
TRADE
We can offer you the complete range of hydraulic components for your application of:
A like Axial piston pump or Accessories about
G like Gear pump or Geroller / Gerotor motors.
R like Repair or Radial piston pump till
W like Winches
DESIGN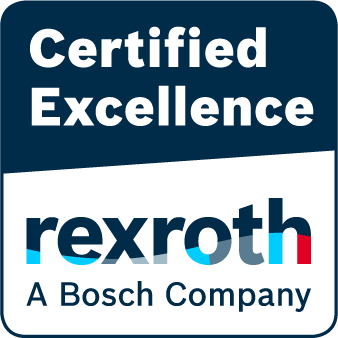 We choose the suitable products for your application and offer you complete solutions for the whole machine with a hydraulic scheme and parts list on VISIO - technology and complete drawing with the drawing programm SOLIDWORKS.
SERVICE
Our service department carries out repairs of piston pumps and – motors of quite a lot manufacturers. Our Diesel-testbench with a capacity of 250 KW gives the possibility to test piston pumps up to 750 cm³. Test benchs and a trained staff in both locations guarantee short repair times.
STOCK
Our extensive stock offers you short delivery times from standard components like : Axial piston pumps and motors, compact – Mini / Micro – power packs, gear pumps and motors, mobile valves in monoblock - or sectional version, cooler, In-Line mounted valves and power pack accessories like tanks, filters and butterfly flanges and compensators.