Accesoires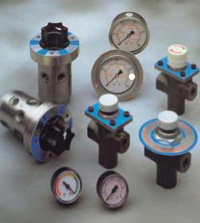 Pressure gauge series MGF / MGR
As accessories to aggregates we offer pressure gauges analogous to pressure gauges with different constructional sizes filling up wih glycerine.
Type:
MGF to front building in clenches ring or front ring
MGR to radial annexation
d= 63 mm (standard), 100 mm
Class: 1.0 or 1.6 (standard)
Pmax = 400 bar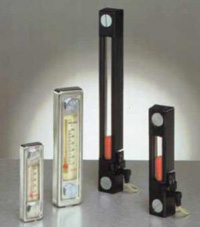 Oil level gauge series LG
We offer accessories to tanks like oil level gauge with different constructional sizes with or without thermometer.
Type: LG 1 / LG2 or LG3
L =72 mm / 176mm / 228 mm
(space of drilling)
Also the electric realization to switch of signal, which has to be delivered directly.